HVAC installalations , repair and service:
Gas & Electric Furnaces
Gas Inserts / fireplaces
Gas Line
Ductless mini-splits
Heat pumps
HRV'S
Air Conditioning
Tankless Water Heaters
Duct Design
Duct Repair
Ventilation
Service and Repair of most equipment
2 Brothers Heating and Cooling LLC performs oil to gas conversions
Why Choose 2 Brothers for all your HVAC needs:
Family Owned & Operated
Free Estimates
Licensed & Insured
Energy Efficient Products
A+ rated with BBB
Guaranteed Satisfaction
Reliable, Fast & Friendly Service
Highly Trained HVAC technicians
When it comes to installing a HVAC system for your home, whether you are needing heating or cooling or both, having it be as energy efficient as possible is always very high on our priority list.
To ensure energy efficiency, we perform Residential Load Calculations, so that the equipment installed is correctly sized for your residence. Not all HVAC companies will perform this calculation, but we believe that your heating and cooling system should be efficient, which means it should not be oversized. Bigger is not better when it comes to an HVAC system, right-sized should be your goal. When a home has larger than needed equipment installed, it leads to what is known as "short-cycling" which causes energy waste, thus costing you more money, as well as less than optimal functioning.
The best way to accurately size HVAC equipment for your needs is to apply what is known as the 'Manual J' protocol, a process developed to perform precise load calculations to determine how much heating and cooling a house actually needs. Without the use of the 'Manual J' protocol this requires a lot of time to calculate correctly, and these days, there are still many companies that simply estimate the correct HVAC equipment sizing for your home, rather than performing the necessary calculation. Because 2 Brothers Heating & Cooling cares about the home owner getting the best efficiency from their HVAC equipment, we always use 'Manual J' load software, to determine correct load sizing. We don't consider a "guesstimate" an acceptable way to do business. When you hire a professional to determine what you need in regards to an HVAC system, you deserve the best.
We serve the greater Portland area, including: Oregon City, Happy Valley, West Linn, Lake Oswego, Tigard, Beaverton, Tualatin, Sherwood, Wilsonville, Canby, Eastmoreland, Westmoreland, Sellwood, Mt. Tabor, Sunnyside. This is not an all-inclusive list, please do not hesitate call to ask if we service your area!
---
Here are some of the HVAC products we service, repair and install: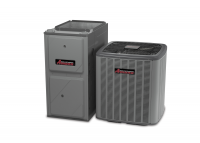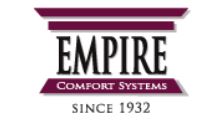 Daikin
Amana
Goodman
Maytag
Rinnai
Life Breath
Empire Comfort